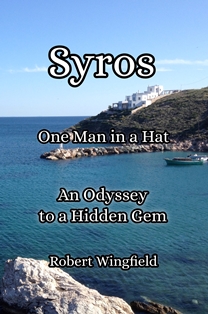 Robert Wingfield
Born at an early age, worked in computer systems and security at a large bank, got out to follow his passion for the written word.
And what he does now
Writes a mass of different genres, including for young adults, gothic horror, satirical science fiction, travel, general satire and ghost stories.
He is actively helping a number of authors and small publishers with editing and formatting works in paper and e-book format.
He runs the Inca Project, a small group of authors who are struggling to get their works published, to get the maximum impact through presentation.
The future
To work out a seamless way of producing and selling books outside of the conventional methods.
The Ideas Change
So you may find different words as the year of 2019 progresses and brings new challenges and rewards.